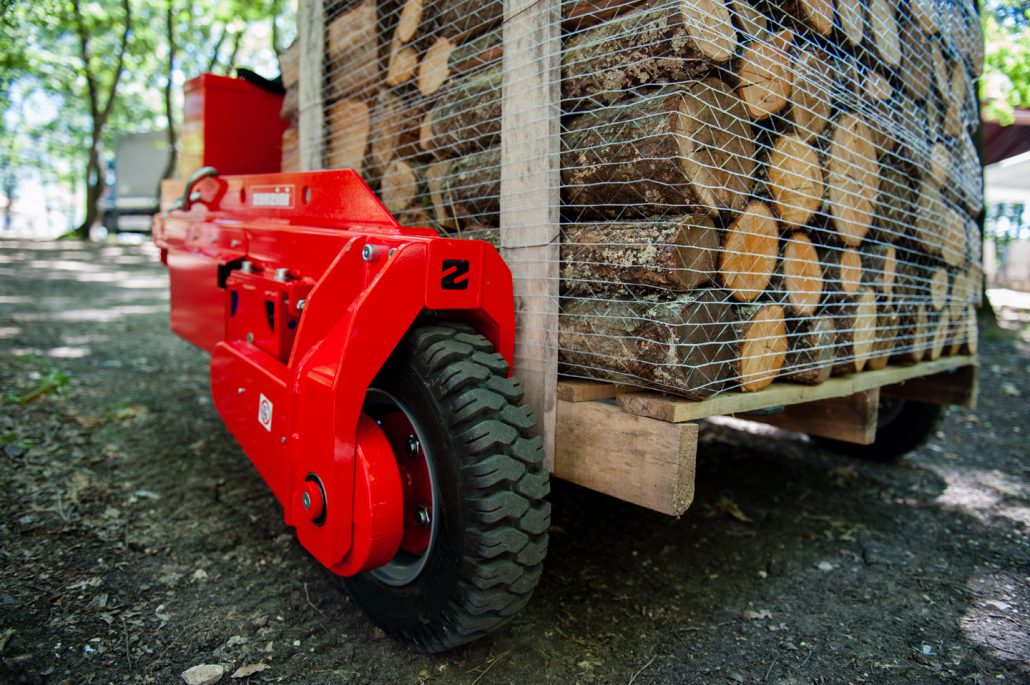 Zonzini has produced the first and only Off Road electric pallet truck in the world to be equipped with two front driving wheels with irreversible gear motors and a very high level of safety: this makes possible to cover very steep downhill ramps, stop at half ramp and leave without problems. The increased electric motors guarantee a very high torque, while the ascending slope depends on the weight transported.
Perfect for transporting heavy material on rough and steep terrain, this rough terrain pallet truck is innovative and highly technological:
increased pneumatic wheels guarantee grip and high performance on all kind of surfaces;
It is possible to load and unload pallets, construction materials, palletized containers and much more according to your needs;
it is equipped with a joystick, easy and intuitive to use,that enables the operator to select the preferred route (It is easy to extricate yourself in tight spaces thanks to the Zonzini electronics, very sensitive and intuitive. In addition, the 3-meter-long cable allows the operator to view all the surrounding area);
in addition to overcoming very steep slopes, ZNZ Off Road also allows you to tackle steps of a certain importance, allowing you to deliver in places where it was impossible in the past;
100% full electric, zero emissions;
load lifting with automatic tilt movement;
surpasses gradients of 20%, irreversible traction with dual safety brake.
Zonzini has been working for over 40 years in the design of products that meet the primary needs of the customer: easy of use, safety and reliability. Everything is built respecting an internal qualitative discipline and the daily satisfaction of the customers makes it a company to imitate and to reward.
ZNZ Off Road is just one of the many products designed by the company, that every day tries to innovate and build high quality products.